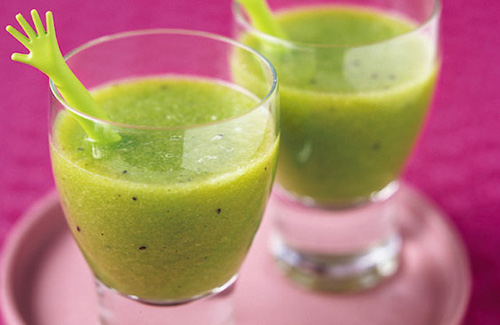 My husband and I just recovered from dengue. My husband's symptom is a bit different from mine. Husband's dengue symptom is high fever, shivering, nausea, rashes, body pain while my symptom is high fever, vomiting, shivering, body pain and bad rashes.
The biggest difference is my pallet did not drastically drop but my husband's pallet drop until 18 and doctor did a platelet transfusion on him.
All advice from friends & family to help increase my husband's platelet were tried including crab soup and etc but it does not work (maybe not suitable for him) until one day, one of the nurses advise us to drink Kiwi juice. As both of us were hospitalised, it was difficult for us to get Kiwi fruit juice.
Luckily during dinner time, the hospital serve Kiwi juice for my husband and slice of kiwi fruit for me.
The next day, my hubby's platelet increased to 82 and my platelet increase from 150 to 169 and subsequently, the doctor allowed us to be discharged.
Actually, I'm not really well and the next 2 days I did blood test again and my platelet drop again to 141. The doctor was quite surprised and asked me if I still feel weak and wanted me to be admitted again.
My husband bought for me Kiwi juice and forced me to drink and luckily after 2 days, my platelet increased back to 300.
Another fresh story, my husband's auntie also infected with dengue fever and her platelet drop to 76.
I bought her Kiwi juice and the next day, her platelet increase to 170 and the doctor allowed her to be discharge.
The reason of this email is to share the miracle of the KIWI juice, pls share this email with friends who have being infected with dengue fever, especially kids…